Lacrosse Clinic to Benefit Tedy's Team
March 7, 2020 9:30am-11:30am at Endicott College Beverly MA Open to boys and girls ages 8-18
Contact Information
If you have questions or would like to pay by check please email us at info@peaklacrossetraining.com
March 7th 9:30am-11:30am at Endicott College
Sean Quirk: Head Coach of the Boston Cannons will be running the 2020 Boston Marathon for Tedy's Team, 100% of the proceeds of the lacrosse clinic will directly go to Tedy's Team.
The clinic will be comprised of lacrosse skills, drills and competition to prepare you for for the upcoming lacrosse season. Tedy Bruschi (3x Super Bowl Champion with the New England Patriots) is scheduled to address the players and parents at the conclusion of the event. We will also have a silent auction at the conclusion of the clinic to Benefit Tedy's Team. The Endicott Men's lacrosse team will be playing Skidmore College College at 12:00pm families are welcome to attend the game at no cost after the clinic.
LIMITED ENROLLMENT TO 100 PLAYERS REGISTER HERE
Staff
Sean Quirk: Head Coach Boston Cannons (@sean_quirk)
Maureen Spellman: Head Coach Endicott College (@endicottwlax)
Eric Hagarty: Head Coach Endicott College (@endicottmlax)
James Fahey: Head Coach Beverly High School / Boston Cannon, MLL All Star (@yimfahey80)
Tedy Bruschi: 3x NFL Super Bowl Champion, New England Patriots (scheduled appearance) (@tedysteam)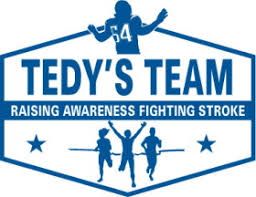 The Mission of Tedy's Team
The mission of Tedy's Team is to raise awareness for stroke and heart disease while supporting survivors on their journey, giving them a means for a comeback!
Tedy's Team was originally founded in 2005, when Tedy Bruschi, former linebacker for the New England Patriots suffered a stroke shortly after winning his 3rd Super Bowl and just days after returning from his first Pro Bowl.
Tedy's Team participates in the Boston Marathon, Falmouth Road Race, and this year's travel event is Duke City Race Weekend in New Mexico!
We are honored to be part of the Official Charity Program of the Boston Marathon and the Numbers for NonProfits Program at the New Balance Falmouth Road Race for 15 years. The Boston Athletic Association and the NBFRR have allowed us to utilize their platforms to elevate the awareness of the warning signs of stroke, which are best remembered by using the acronym BE FAST, which stands for:
Balance Difficulties
Eyesight Changes
Face Drooping
Arm Weakness
Speech Difficulties - and if you notice any of those warning signs, it's...
TIME TO CALL 9-1-1.