Peak 200
November 7, 2020 Springfield College Springfield, MA
The PEAK 200 is a one day tournament for individual players at Springfield College in Springfield MA. Each team will play three games throughout the day and offers a unique opportunity to pick the college you would like to play for during the day while putting your skills in front of Division I, II and III Coaches. The tournament is limited to 20 teams, 20 players on each team in the following graduation years (2021, 2022, 2023 and 2024). This is on a first come first serve basis, registration deadline is June 1, 2020. All games will be 1 hour and will have certified college officials.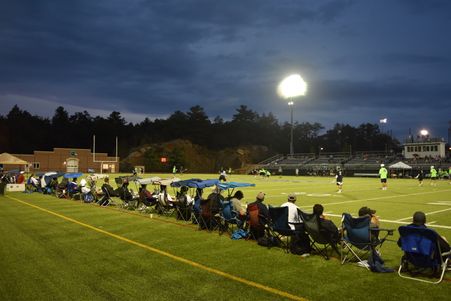 The PEAK 200 Lacrosse Tournament Includes:
· Summer recruiting event with top level Lacrosse NCAA Division I, II and III Academic and Lacrosse Institutions.
· Top college coaches
College coaches on staff to date
· Premier field turf athletic facilities
· Convenient location
· Open to current Freshmen, sophomores, juniors and seniors
· Affordable pricing for players to showcase their talents
· 3 games (10 versus 10)
· Certified Athletic trainers on site
· Certified Officials on every game!
· Place: Springfield College - Springfield, MA
· Check in time: 7:30am-8:00am
· Please register early as we will fill up quickly!
· Unfortunately there are no refunds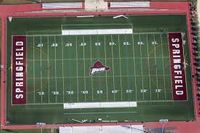 Stagg Stadium
All fields at the PEAK 200 event are turf.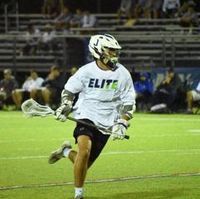 Players competing in action at the PEAK 200
Players will be coached by NCAA Division I, II and II Coaches.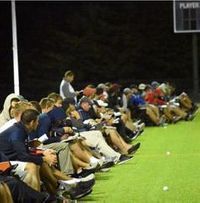 PEAK 200 will have a great staff of Division I, II and III college coaches
Each coach at Peak 200 will be on staff for the entire day to evaluate and see players in action.
Below is the list of college coaches coaching a team at PEAK 200. When registering you may select up to three colleges and we will put you on the team with the first opening. We will post the College Coaches that attend at The PEAK 200. We will also be inviting every NCAA Division I, II and III Coach in the the country to attend!